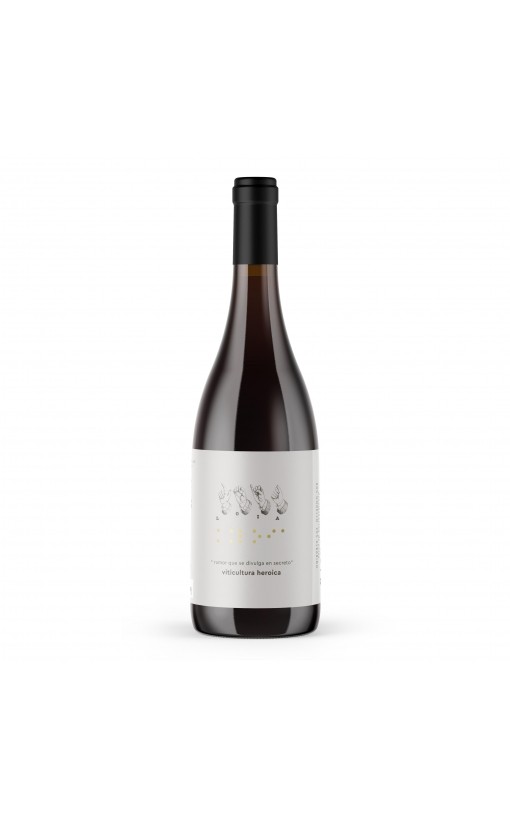 Abadía da Cova Loia
Wines
Harvest: 2018
Type of grape: Godello 80%, Albarño 20%
Viticulture: heroic in terraces. All works are done manually.
Vineyard: Cuñas and As Cancelas
Orientation: South - Southwest
Altitude: 410m
Architecture: In terraces
Slope: 52%
Soil: schist and granite with the predominance of silts. With seasonal plant cover
Age of vineyard: 40/45 years
Conduction: vine arbour or "parral"
Pruning: Guyot
Density of plantation: 3850 vines/ha
Harvest: Manual in boxes of 18 kilos
Heroes: Antonio and Ramón supervise this farm with righteousness and perseverance, to get the best of these grapes.
Serving temperature: 7/10°.
Alcohol content: 13.5% vol.
Save time: from 1 to 8 years. Excellent evolution in bottle to more complex tones, where there is also aromas of kerosene, honey and bitter orange, with a palate fresh and full of aromatic sensations.
Tasting Notes: Straw yellow with golden hues, dense and glyceride. Very complex and powerful nose, floral and fruity with toasted and spicy hints and dried fruit. On the palate it is tasty, fresh, silky. It is long and durable, with perfect acidity.
75cl bottle