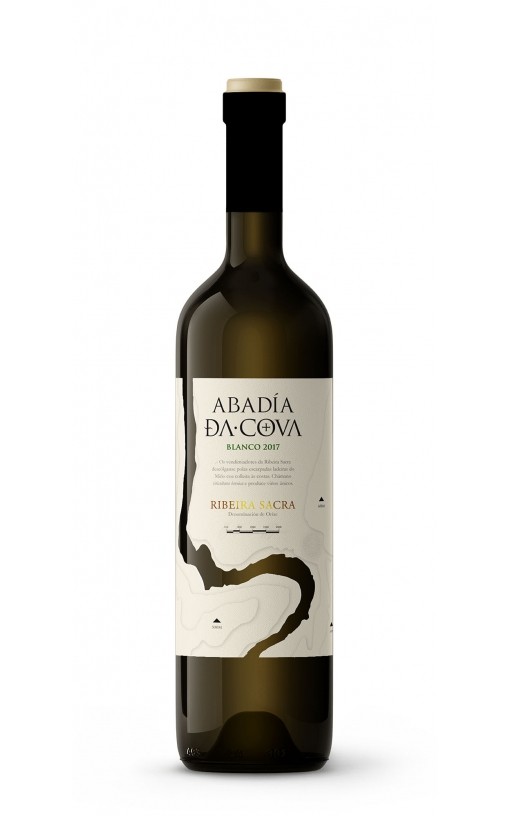 Abadía da Cova White
Wines
Harvest: 2016
Type of grape: Albariño, Godello, and Treixadura
Viticulture: heroic in terraces. All works are done manually.
Vineyard: Cuñas and As Cancelas
Orientation: South - Southwest
Altitude: 410m
Architecture: In terraces
Slope: 52%
Soil: schist and granite with the predominance of silts. With seasonal plant cover
Age of vineyard: 45 years
Conduction: vine arbour or "parral"
Pruning: Guyot
Density of plantation: 3850 vines/ha
Harvest: Manual in boxes of 18 kilos
Heroes: Antonio and Ramón protect this vineyard with integrity and zeal
Elaboration: Manual selection of each bunch. The grape is destemmed and pressed, and is performed a peculiar maceration at cold. Fermentation takes place in stainless steel tanks with strict temperature control. The wine rests at least six months before bottling.
Vintage: Year of average temperatures and lots of rain during the first six months. From there the year was very dry and warm. This climate contributed to an early ripening of the grapes, maintaining a very good quality. The harvest was held September 19th
Serving temperature: 7º /10º
Alcohol content: 12.9% vol.
Total acidity: 5.8 g/l
Save time: Up to 6 years. Good evolution in bottle, which will continue to develop a huge complexity if preserved in good conditions.
Tasting Notes: Straw yellow tones with greenish glitter. Varietal fruity aromas that remind of tropical fruit, bone fruits and white flowers. Very expressive, clean and very fine. On the palate, it has a surprising structure and complexity, good acidity and a lot of intensity.
75cl bottle