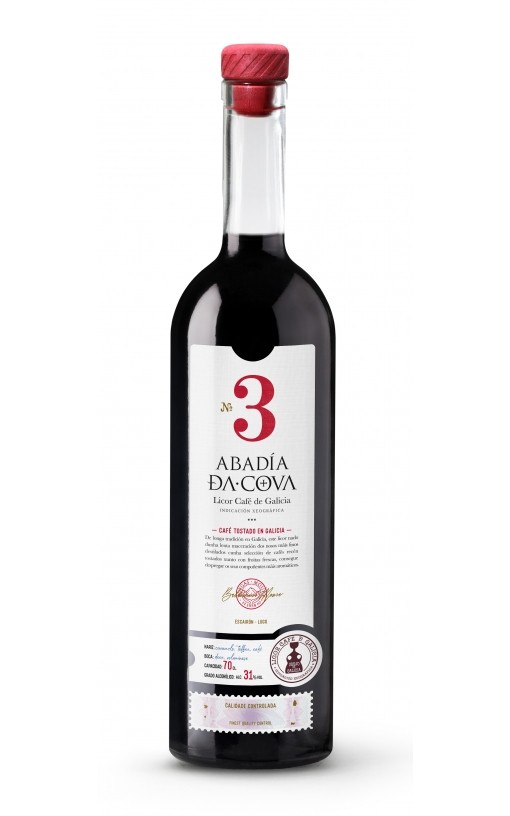 Coffee Liquor of Galicia (70 cl)
Liquors
Coffee Liquor obtained from the hearts of liquor of our own vinifications and orujos protected in the D.O. Ribeira Sacra
Geographical indication Coffer Liquor of Galicia.
Varieties: Mainly Mencía
Elaboration: Distillation by stem drag system with rectifiers in stills of 250Kg. Only the hearts of distillation with the best aromatic fraction are used. The distilled macerates with coffee at least one month
Type of coffee: Natural of Arabic type
Origin: Colombia and Brazil
Toast: Toasting is done manually by our Master toaster. The coffee rests three days before the maceration begins.
Taste: Clean and crystalline appearance, with and attractive dark mahogany colour. Aroma of natural coffee, chocolate, toasted, and spices. On the palate it is velvety, dense, long and tasty.
Serving temperature: 10/12°
Alcohol content: 31% vol.
Capacity: 500/700 ml
XVIII Taste of spirits of Galicia 2015: Pote de Ouro
Guide of wines, spirits and wineries in Galicia 2017: Gold
Guide of wines, spirits and wineries in Galicia 2018: Gold
70cl bottle