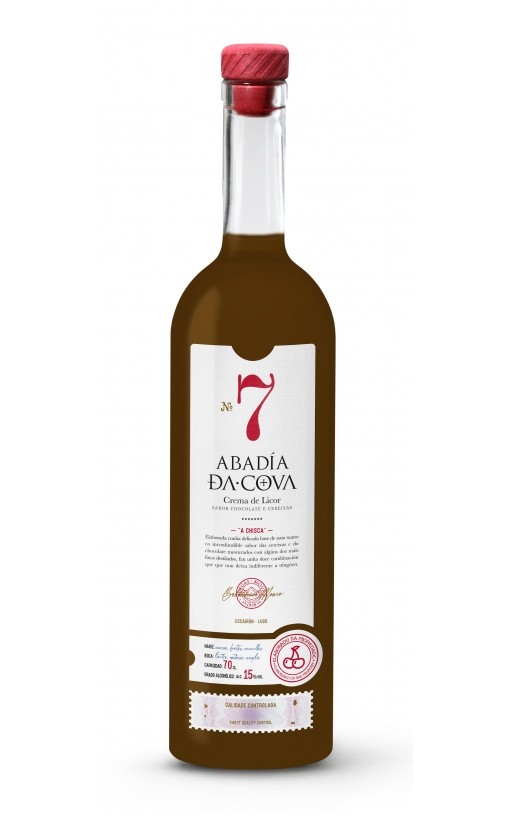 Chocolate cream with cherries (70 cl)
Liquors
Whim of chocolate and cherries Abadía da Cova
Elaboration: We add to the distillates a milk base which is seasoned with our particular recipe and it is macerated to reach the desired balance.
Tasting: Clean and creamy aspect. On nose it is aromatic, with milk hints, chocolate, toffee and dried fruit. On the palate it is dense, sweet and intense, with a long aftertaste of red fruit and cocoa
Serving temperature: 10/12°
Alcohol content: 31% vol.
Capacity: 700 ml
70cl bottle