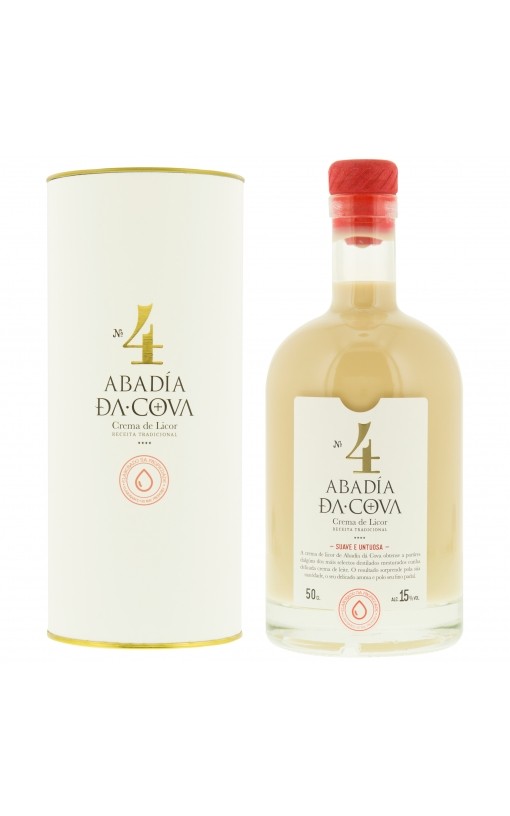 Cream Liquor (50 cl)
Liquors
Original Cream Liquor Abadía da Cova
Elaboration: We add to the distillates a milk base which is seasoned with our particular recipe and it is macerated until it is at the optimum point.
Tasting: Of white oak colour. Bright and dense. On nose it is of great intensity, sweet and with some hints of vanilla, cinnamon and toffee. On the palate it is wide and silky and very soft, with notes of fine pastries.
Serving temperature: 10/12°
Alcohol content: 31% vol.
Capacity: 500/700 ml
50cl bottle