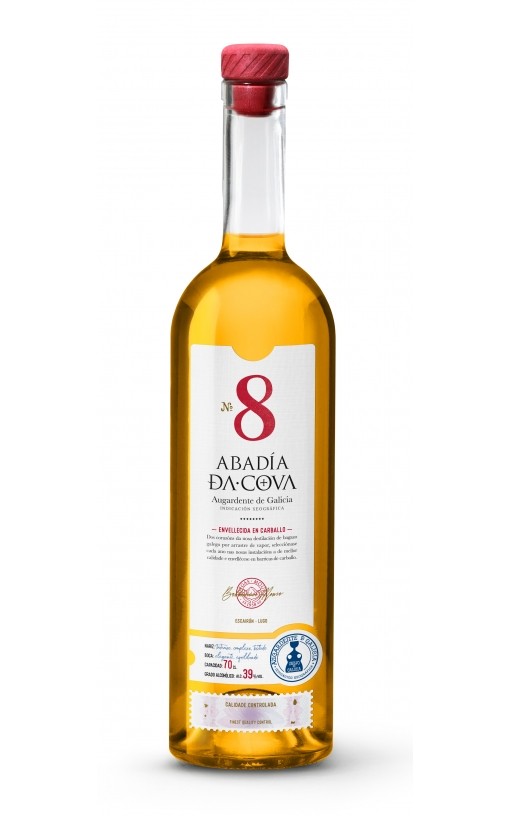 Ageing Liquor from orujo (70 cl)
Liquors
Ageing orujo obtained from the hearts of liquor of our own vinifications and orujos protected in the D.O. Ribeira Sacra
Geographical indication of Galician liquor.
Varieties: Mainly Albariño and Godello
Elaboration: Distillation by stem drag system with rectifiers in stills of 250Kg. Only the hearts of distillation with the best aromatic fraction are used. Ageing in new French limousine oak barrels of 225 litres from three to five years
Taste: Golden colour with amber and bright edge. Aroma of mountain herbs, spices, dried fruit with sweet and smoky notes. On the palate it is elegant, powerful, tasty, complex and with personality
Serving temperature: 15/18°
Alcohol content: 39% vol.
Capacity: 500/700 ml
Guide of wines, spirits and wineries in Galicia 2017: Gold
Guide of wines, spirits and wineries in Galicia 2018: Gold
70cl bottle