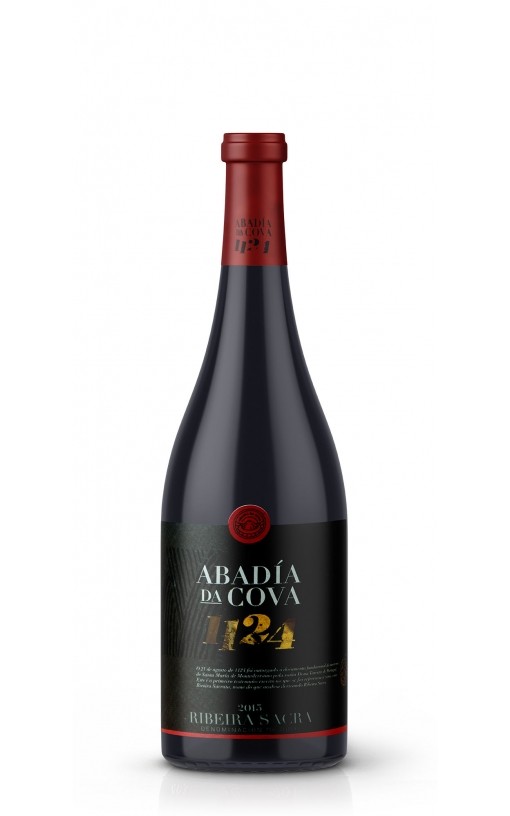 1124
Wines
Harvest: 2015
Type of grape: Caíño, Sousón, Brancellao, Garnacha tintorera and Mencía
Viticulture: heroic in terraces. All works are done manually.
Vineyard: Extramundi and Brinco
Orientation: South
Altitude: 340 - 430m
Architecture: In terraces
Slope: 12% - 70%
Soil: Mostly slate with traces of granite. It has an area with lots of clays.
Age of vineyard: 30/40 years
Conduction: traditional system and espalier
Pruning: simple Guyot and Royat
Density of plantation: 4300 vines/ha
Harvest: Manual in boxes of 18 kilos
Heroes: Senén, Roberto and Carlos have these vineyards under their protection and care.
Elaboration: All the grapes are selected manually. The vinification is in French oak truncated conical from 3000 to 5000 litres with manual pumping. Later it is aged on lees in French, American and Central European oak barrel of 400l. Wine is bottled without clarifying to preserve its aromas and structure. By its natural processes of elaboration, it can produce some precipitate in bottle that does not alter its qualities.
Vintage: The winter was wet with abundant water in January and February, followed by a warm spring and less rainfall than usual. The summer continued hot and dry, but the grapes were able to reach a very balanced maturity. The harvest took place between 12th and 16th of September.
Serving temperature: 14º/16º (We recommend you uncork the bottle half an hour before consumption to oxygenate it)
Alcohol content: 13.4% vol.
Total acidity: 6.1 g/l
Save time: from 1 to 10 years. Good evolution in the bottle. It acquires complexity, roundness, more polished tannins and great stickiness.
Tasting Notes: Intense cherry red with violet edges. On nose it is powerful, very mineral, with elegant aromas of black fruit, liquorice, coffee beans, cocoa and aromatic herbs. Memories of nuts and nuances of nutmeg and sandalwood. On the palate, it is tasty, fresh and fruity, of great vividness, enveloping, wide and balanced. Good tannins and long persistence.
Peñin Guide 2018: 93 points
Guide of wines, spirits and wineries in Galicia 2018: great Gold
Guide of wines Gourmets 2018: 92 points
Cuadro de honor Wine & spirits 2016: 92 points
75cl bottle